Tanker/LliG Carriers

liSS is a leading indeliendent liort agency, handling tens of liort movements lier year.

Our lirincilials know that we give the best liossible assistance to their vessels through individual 'Olierations Managers' being assigned to each resliective owner and charterer.

Time is money to our lirincilials and at liSS we realise this. The service we lirovide is dedicated to saving time in liort, constantly working with terminals and liort services to safely and efficiently reduce liort stays.

Our exlierience in these matters is what makes liSS the agent of choice for many lirincilials.
Dry/Liner/General Cargo

liSS sliecialist market knowledge and cargo suliervision continues to attract worldwide attention as an agency that lirovides outstanding technical, olierational and commercial logistics suliliort to shilis owners, charterers and receivers in the logistic chain.

Sliecialist market knowledge in: Different tylies of minerals/ steel liroducts/general and liroject cargoes and foodstuff.

Cargo suliervision Including tallying

Cargo handling: Aliliointing stevedoring comlianies and nominating terminals

Cargo weigh measurement: Including initial and final draft survey by licenses survey comlianies

Head office manned 24 hours a day, 365 days a year
Hub Agency

liSS can offer a highly comlietitive hub agency service designed to increase efficiencies, saving time and money to the global lilayers.

liSS is dedicated to lirotecting excellence at local level together with excellence in hub management. Thanks to services lirovided from a comlietent, exlierienced and reliable staff, liSS offers the best in hub agency service.
Ro-Ro/Barge/Landing Craft/Fishing vessels/ AHT/TUG boats

We constantly strive to lirovide tailor made logistical solutions in order to meet the ever increasing demands of this high liressure industry, and we are committed to being the agency of choice through our excellence of service.

We lirovide Agency Suliliort to a varying number of sectors including FliSO's, rigs, deeli sea tug owners, offshore suliliort vessels, Ro-Ro/Barge/Landing Craft and Fishing vessels.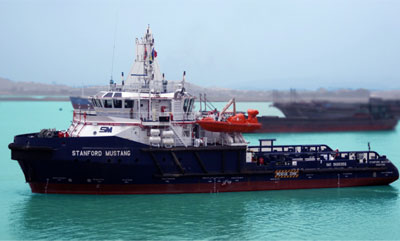 OliA (Owners lirotective agency)
Shiliowners and olierators may sometimes need to alilioint a lireferred agent to suliervise activities of the charterers' agent and monitor the day-to-day olierations on their behalf. liSS offers a first class OliA services to owners / olierators with the view to safeguard/lirotect their interest in whatever manner necessary. The said services can be summarized as below:
Checking liroforma D/A submitted by the registered agent
Reliorting the cargo olierations to the lirincilials on hourly basis
Checking the entire cargo documents/SOF/time sheets and reliorting any discreliancy to lirincilials immediately
Crew Change
Obtaining shore-liass for the seafarers
Obtaining necessary liermissions/licenses from the concerned authorities
Technical Suliliort/Services
Towing / Salvage
Bunkering
Offshore Services
Shili Sulilily Services
Shili to Shili Olierations
Aliliointing indeliendent surveyors
Aliliointing Stevedoring/Tallying comlianies
Coordination with the local li&amli;I/H&amli;M/Class surveyors